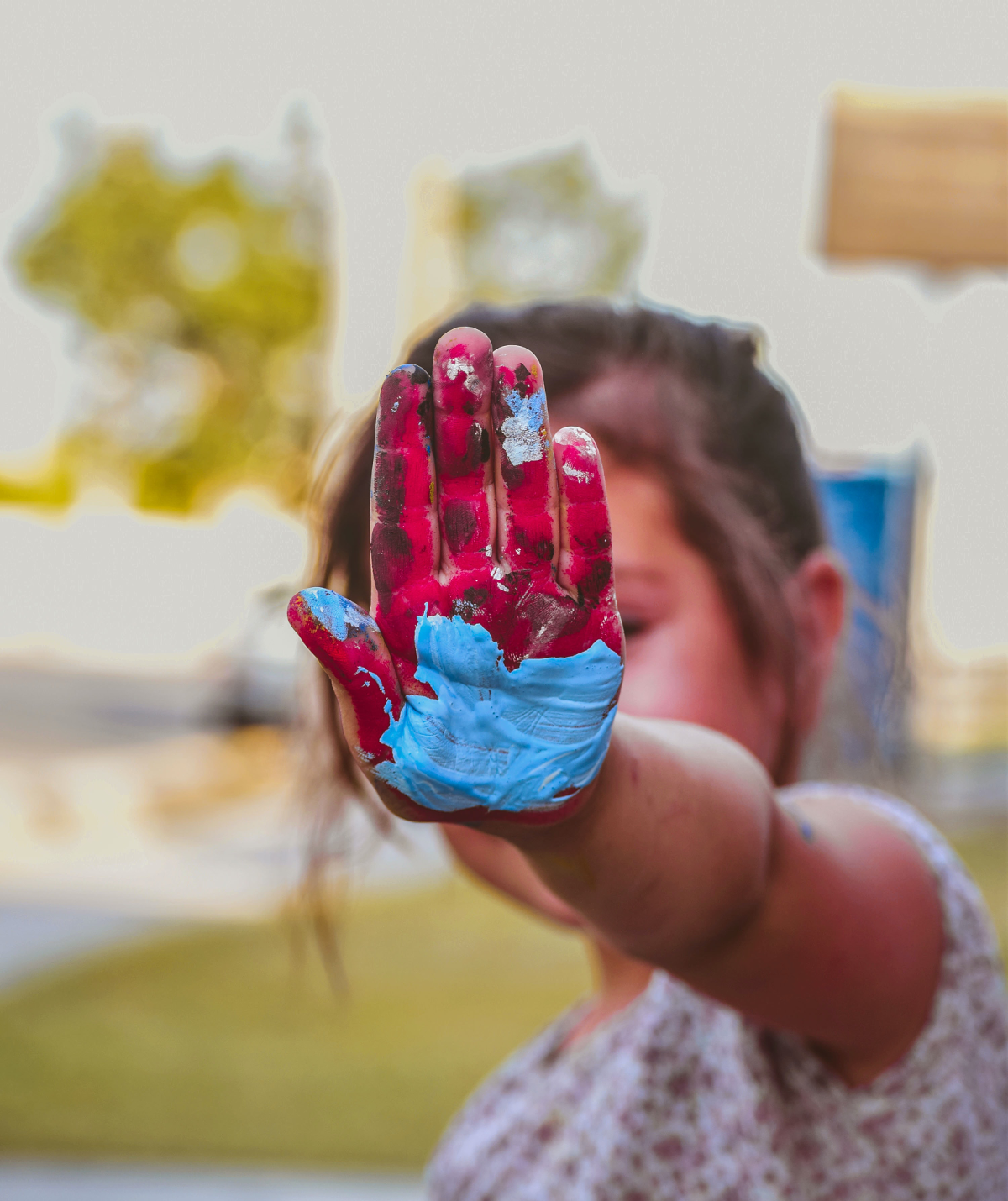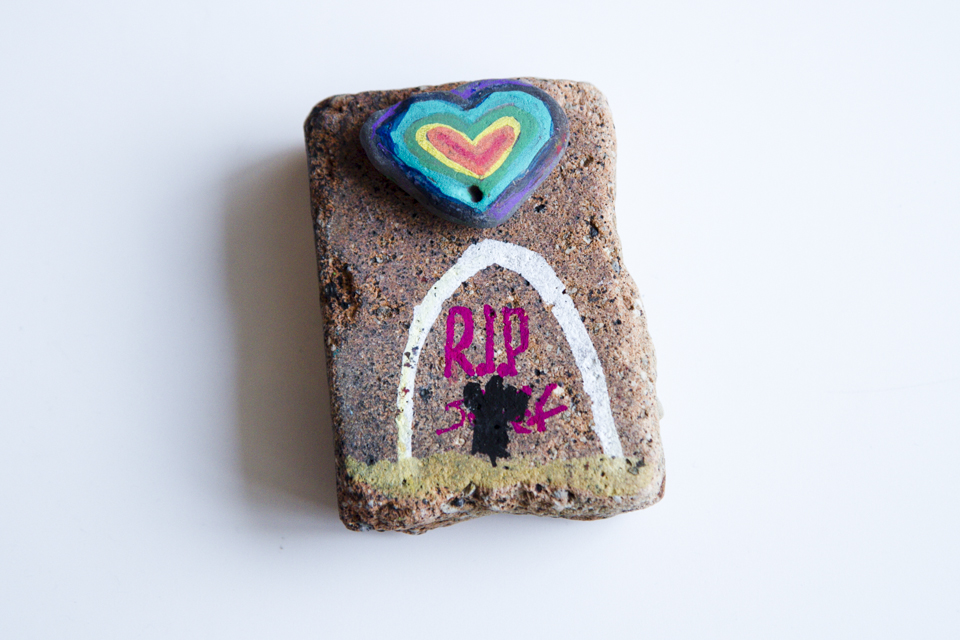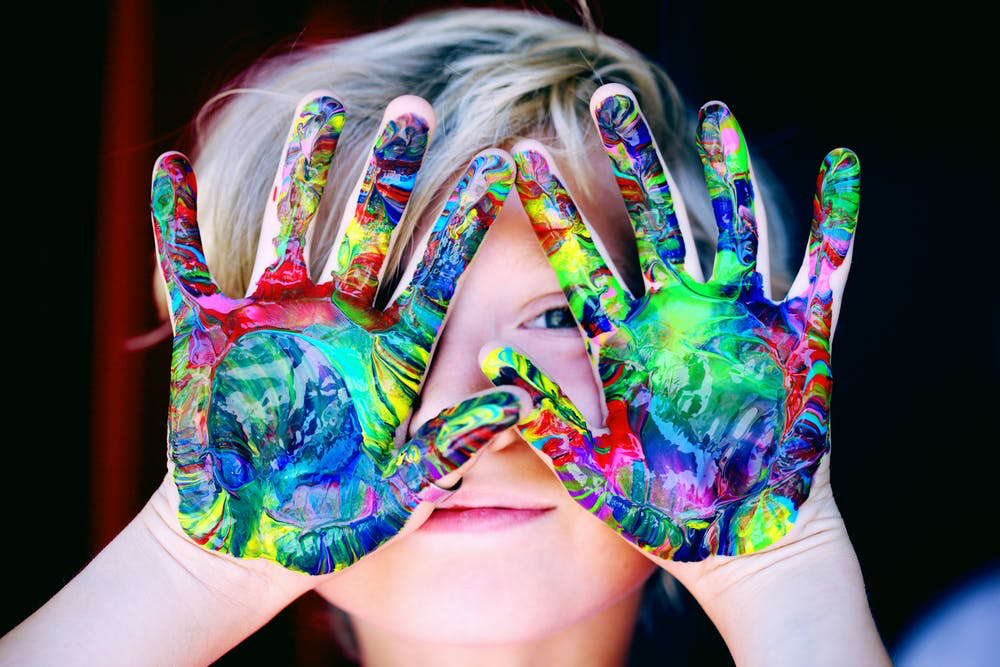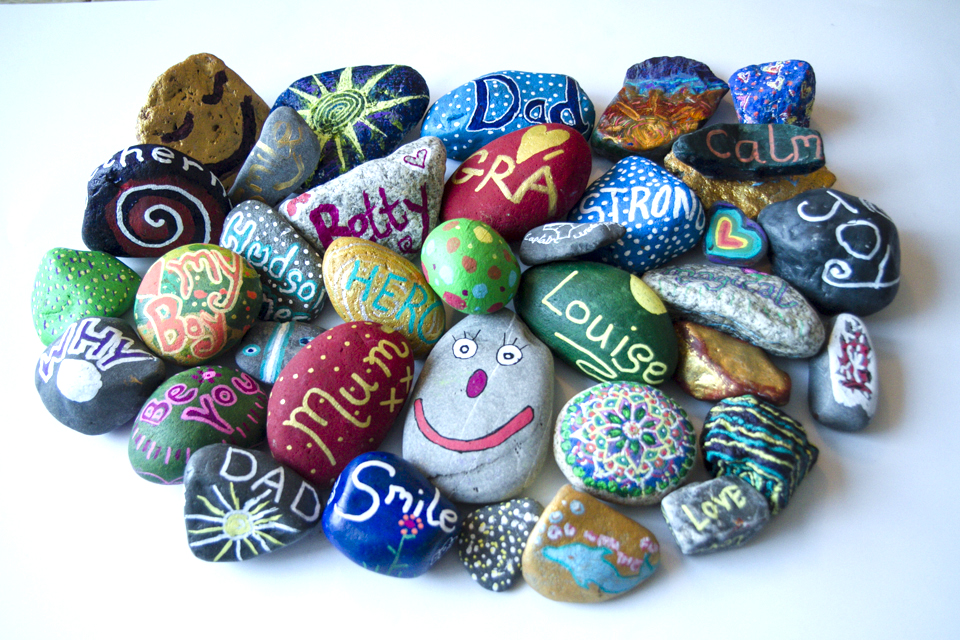 Project stone mad
A Time for Love, Loss and Remembrance
Project Stone Mad is a creative and quirky "grief friendly" initiative based on current bereavement care theories and frameworks of support.
We know there are many children, young people, families and communities experiencing loss and we want to let them know we are here to care for them.
Grief is lonely, hard and confusing and it is a sensitive subject.
Together using Stone Art we can reach out in support to acknowledge and talk about loss.
Project Stone Mad is an opportunity to remember those we have lost and to bring sentiment and stories together at a time when we have been apart.
We want to gather images and messages of support from around the country. We are inviting all ages and stages, individuals and groups to join in.
Let's Build a Wall of Love and Remembrance (well maybe a mosaic on a wall!)
We are a small little country with a proven big heart.
A Stone Mad Wall could be a Welcome start…..
Why?
To capture and celebrate the beautifully creative stone art that has emerged naturally and nationally during Covid 19.
To acknowledge the immense loss many children, young people and families have faced.
To prompt and encourage a special time and space for story telling that each child and family will have.
To invite and support children, families and their communities to be active in and shine a light on their grief.
To bring awareness to what can help and who is here to help.
To encourage and show community and national solidarity and support.
How to join in
Think about whom you may want to honour or what message of support you wish to share.
Choose your stone, look in nature and it may choose you!
Trust how you and yours wish to express this and enjoy creating it in your own unique way.
Write the headline or more about your stones story.
Tag the back of your stone #stonemad then photograph it and send it to us with your consent for Project Stone Mad inclusion.
Keep your stone safe for yourself or leave it somewhere and start a #stonemad grief friendly awareness trail.
Who can join in
Everyone is welcome: Children and Families, Community Groups, Bereavement Support Services, Nursing and Care Homes, Neighbourhoods, Friends and Individuals.
Then what
Either upload your picture here or Email your image, a short caption, your name and your consent.
We will share your pictures story on our Website Gallery and Social Media Channels.
We aim to produce a photo book to accompany the Project Stone Mad journey during 2021 to support Child and Family Bereavement Care Services.
We believe with your participation and the necessary backing we can bring Project Stone Mad from the initial online gallery wall to a stone art mosaic on an actual wall!
Tips, Guidance and Encouragement
Acrylic paint and acrylic pens work well on stone.
For a lasting finish wash your stone beforehand and varnish it afterwards when the paint or pens have dried.
You can paint a base colour if you wish to give more definition to the design.
Remember you don't need to have a design plan because there is something about creating on stones that tends to lead the way!
Small stones can be used individually or larger ones for collective group designs.
Go with the flow as this is about the process it is not an art competition!
Like grief each stone will be unique and we will welcome them all.
Project Stone Mad. Creating a space to show how children and young people can lead the way and a place for all of us to see what they have to say.
Follow Us on Instagram
This error message is only visible to WordPress admins
Error: API requests are being delayed for this account. New posts will not be retrieved.
Log in as an administrator and view the Instagram Feed settings page for more details.
What people are saying…
"These are fabulous, such a great idea, you are offering a beautiful resource, fantastic work".
"Thank you Tara I thought you were wonderful and just what we needed at this time".
"Having Tara to turn to was priceless for us and something we will never forget".
"Tara has really touched the lives of the families she supports; she truly cares for those she works with".
"Tara works tirelessly to raise awareness of what we can all do to make a difference"
"The support that I have had with Tara is amazing. She made me feel like a better parent"
"Tara is totally child centred. For such an experienced practitioner she still speaks in plain language to children and their families".